The Magnolia state has a new theme in "One Mississippi"
"America's music birthplace, where rock 'n' roll was made, out of our gospel and blues and that pure country tune.
Authors and poets, so profoundly stoic; an imagination of a child, let their words run wild.
Now, that's Mississippi."
In 2017, Country music star and Greenville native Steve Azar was asked by Governor Phil Bryant to write the Official Mississippi Bicentennial song to celebrate Mississippi, the history of the state and a unifying message. "I want you to write something with a chorus that every child in school can sing." Governor Bryant asked of Azar.
The result of that request has now been released.
Called "One Mississippi", Azar has crafted a unique song that blends Mississippi's diverse culture sprinkled with references to the famous attractions, food, and scenery that leaves such an indelible impression on people.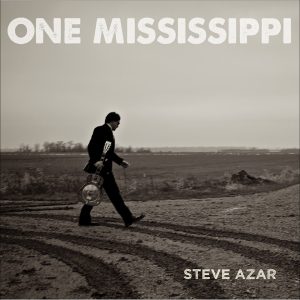 "One Mississippi" is the first song recorded at the Governor's Recording Studio at Mississippi's Arts + Entertainment Experience in Meridian. This state of the art recording facility is slated to launch its recording services to the public in mid-August. Azar's song was recorded with his band with much support from Marty Gamblin, Craig Ray, Jay Parmer, Mills Logan, Glenn McCullough and others. The official music video features a cameo of Governor Bryant.
Stream "One Mississippi": https://ffm.to/onemississippi
Steve Azar's Website: https://www.steveazar.com
Mississippi's Arts + Entertainment Experience website: https://www.msarts.org
The Governor's Studio Website: https://www.msarts.org/recordingstudio
Stay up to date with all of Mississippi's latest news by signing up for our free newsletter here. 
Copyright 2023 SuperTalk Mississippi Media. All rights reserved.