The mother of Jaheim McMillan has filed a wrongful death lawsuit, requesting that the city of Gulfport pay $10 billion after a police officer fatally shot the 15-year-old last year.
Katrina Mateen filed the suit on Wednesday that accuses the Gulfport Police Department of not properly training the officer prior to the incident.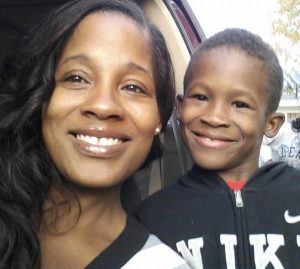 According to officials, McMillan died from a gunshot to the head after a police officer responded to a report that a group of teens was waving guns at passing drivers. Four individuals were arrested in a Family Dollar parking lot and charged with aggravated assault.
A grand jury cleared the officer involved in late February after considering the incidents leading up to the officer shooting McMillan, stating that no criminal conduct had occurred.
Since then, the family of the late teen has called for the officer's termination from the Gulfport Police Department as they believe he is a "serious danger to the Black Community" and had no "probable cause and/or justification for his killing other than Jaheim McMillan being a young Black youth."
The lawsuit alleges that the officer used "excessive force in violation of the Fourth Amendment" and "failed to follow the proper protocol in the apprehension of a criminal suspect" before attempting to "cover up his actions on October 6, 2022."
Additional individuals involved in the case may also be included in the suit at a later date.
Stay up to date with all of Mississippi's latest news by signing up for our free newsletter here. 
Copyright 2023 SuperTalk Mississippi Media. All rights reserved.