To mark his first 100 days in office, President Biden addressed a joint session of Congress Wednesday night.
Biden discussed several topics including foreign policy, the American Families Plan, and he called on Congress to pass his immigration reform bill and approve two multi-trillion-dollar spending proposals.
Here is what Mississippi's delegation to DC had to say:
U.S. Senator Cindy Hyde-Smith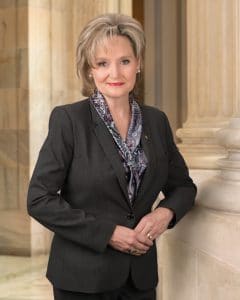 "I first want to thank Mississippians and Americans across the nation for helping to overcome the pandemic.  We can enjoy a growing sense of well-earned optimism as we get back to work, back to school, and back to spending time with friends and loved ones.
"I respect what good intentions President Biden may have behind the ideas covered in his joint address to Congress, but I believe the President has set a misguided course to expand federal government intrusion into almost every aspect of our lives.
"There are real problems facing our nation—an economic downturn, unacceptable jobless rates, aging infrastructure, and unrelenting enemies.
"I am willing to work with anyone in Congress to address these serious challenges, but I do not believe a radical, big-spending, big-government agenda will unify a nation working to rebuild from the pandemic.
"In his first 100 days, the President has asked for more than $6 trillion in new spending.  That's an astounding amount of tax dollars and debt.
"We should be suspicious of any 'infrastructure' package that spends more on Green New Deal ideas and social programs than on roads, bridges, and harbors.  We should question the wisdom in increasing taxes, eliminating American energy jobs, opening our borders, and limiting national security investments.  And I, for one, oppose anything that infringes on Second Amendment rights, expands abortion, or undermines our election laws.
"Going forward, I hope we will set a course correction that allows us to work together on policies that respect individual liberties and freedoms as defined by the Constitution.  In doing so, we can improve the ability of our citizens to achieve the American dream."
Congressman Bennie Thompson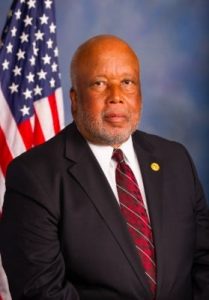 "Tonight, President Biden offered a unifying vision for America and a path forward to address the many crises facing our country. As he approaches 100 days in office, it is clear that America has the leadership necessary to live up to its promise, face these crises head on, and build back better. Thanks to the American Rescue Plan Congress passed, the new Administration already deserves much credit: the progress made stopping the spread of COVID-19 and vaccinating the American people was unthinkable just a few months ago.
"I agree with President Biden that it is long past time that we come together to fix our broken immigration system and pass immigration reforms that are in line with our longstanding American values. Thankfully his Administration is restarting programs that get at the root causes of migration and I look forward to working with Vice President Harris on these efforts that have already shown progress. We also must protect Dreamers and help those escaping violence and natural disasters.
"Whether it is ending coronavirus pandemic, fixing our broken immigration system, confronting Russia on cyber-attacks, or addressing the domestic terrorism threat, there is much work to do. I stand ready to work with the Administration and my colleagues on both sides to put politics aside and work on actual solutions to get the country back on track. The American people expect nothing less." 
Congressman Michael Guest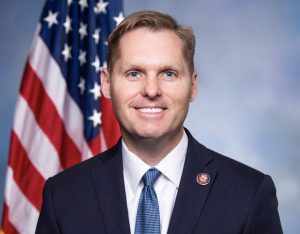 "Tonight, we heard the President speak of a desire to work in a bipartisan fashion on key pieces of legislation that would impact our country. I hope that President Biden will follow through with his commitment to work with Republicans and seek to reign in Nancy Pelosi and the Progressive wing of his party that has shown no desire to work across the aisle.
As a fiscal conservative, I am deeply concerned with the cost of the programs the President spoke of tonight. These programs would cost trillions of dollars and would require the President to raise taxes on small businesses and the middle class. These tax increases would come at a time when we are still recovering from an economic crisis caused by COVID-19.
Americans want solutions on immigration, healthcare, infrastructure, and the economy. We will only be able to find these solutions if the President follows through on his promises and begins to govern in a bipartisan fashion and not through the use of budget reconciliation and executive orders."
Senator Roger Wicker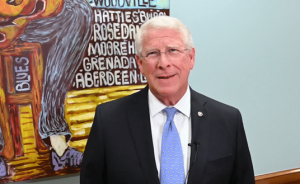 On President Biden's recent $1.8 trillion American Families Plan:
"My hope is that what we are hearing from the President this week will be rejected by his own party."
"I can't imagine a more left-wing, pro- socialist agenda coming from anybody."
"I can't imagine Senator Bernie Sanders would offer anything to the left of what Joe Biden has offered."
On President Biden's proposed taxes:
"What the President proposes now, at a time when we are just recovering with our economy, is to put a huge tax burden on Americans – particularly on small business, on job creators, on people we hope are going to hire folks."
"The last thing we need to do is change the tax policies that were getting us to this great wave of job creation."
"We need to get back to job creation and the way to do that is not put the burden on job creators."
On President Biden's commitment to bipartisanship:
"I miss the bipartisanship that was promised during the campaign and his promise during the Inaugural Address."
"There has been little hint of bipartisanship since then."
On President Biden's current immigration policies:
"We never had policies like this, even during the Obama Administration."
"This is as disastrous a border policy as I can imagine."
Congressman Steven Palazzo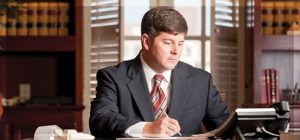 "I want to remind Americans of just how great our nation is. Founded on freedoms that are the envy of the world, we have set the example of a thriving democracy by and for the American people.
"Last night, President Biden took the podium to share his vision for our country. The common themes: big government, big spending, and big-time partisan power grabs.
"In President Biden's first 100 days, his Democrat party has proven more interested in pursuing a partisan agenda than working together to help Americans when they need it most.
"We should be weary of the efforts by the left-side of the aisle to take the President's words, 'crisis and opportunity', as a green light to push an expensive liberal wish-list through Congress.
"I will fight efforts to take away your Second Amendment rights, abolish our police, slash American jobs, and raise your taxes as fervently as I fight to protect life, liberty, and our borders.
"It is my sincere hope that in the next 100 days we see the President act on his calls for 'unity.' I hope to see the Biden Administration and my Democrat colleagues come to the table with Republican lawmakers who stand ready to work for the American people.
"I remain dedicated and honored to use my seat in Congress to bolster our national defense, strengthen individual liberties, and protect our constitutional freedoms."
Congressman Trent Kelly
"I am concerned about President Biden's proposal to spend $6,000,000,000,000 on a partisan wish list. President Biden promised unity but instead, is pushing partisan, ultraliberal policies that further divide our great nation."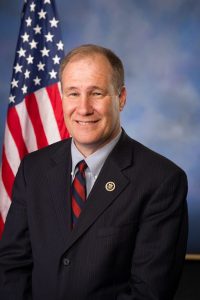 Senator Tim Scott of South Carolina provided the Republican response to the President's address.  You can watch it below.
Stay up to date with all of Mississippi's latest news by signing up for our free newsletter here. 
Copyright 2023 SuperTalk Mississippi Media. All rights reserved.