Mississippi's U.S. Senators Roger Wicker and Cindy Hyde-Smith, along with Congressmen Bennie Thompson, Steven Palazzo, Trent Kelly, and Michael Guest, have sent President Biden a letter opposing his recent budget request for the U.S. Navy, which would reduce the number of ships in the fleet and cut a destroyer from the Navy's procurement plan for Fiscal Year 2022.
"We were deeply troubled by the shipbuilding portion of the Navy's recently released budget request for Fiscal Year 2022, which reduced the number of planned ships from 12 to just eight. This sends the exact wrong message to our global competitors—particularly China, which now boasts the world's largest Navy fleet and is continuing to build modern warships at a breakneck pace," the members wrote.
In 2018, the Navy embarked on a five-year contract to procure a minimum of 10 Arleigh Burke-class DDG-51 Flight III destroyers, which are built in Pascagoula, Mississippi, and Bath, Maine. The President's budget request would procure only one destroyer, down from the planned rate of two. The lawmakers emphasized that this would have adverse consequences to both the shipbuilding industry and its thousands of employees.
"There is simply no shortcut to building the naval fleet that America needs. We urge you to intervene by restoring a second destroyer to the budget request and prioritizing reaching a 355-ship fleet," the lawmakers concluded.
The letter reads as follows:
---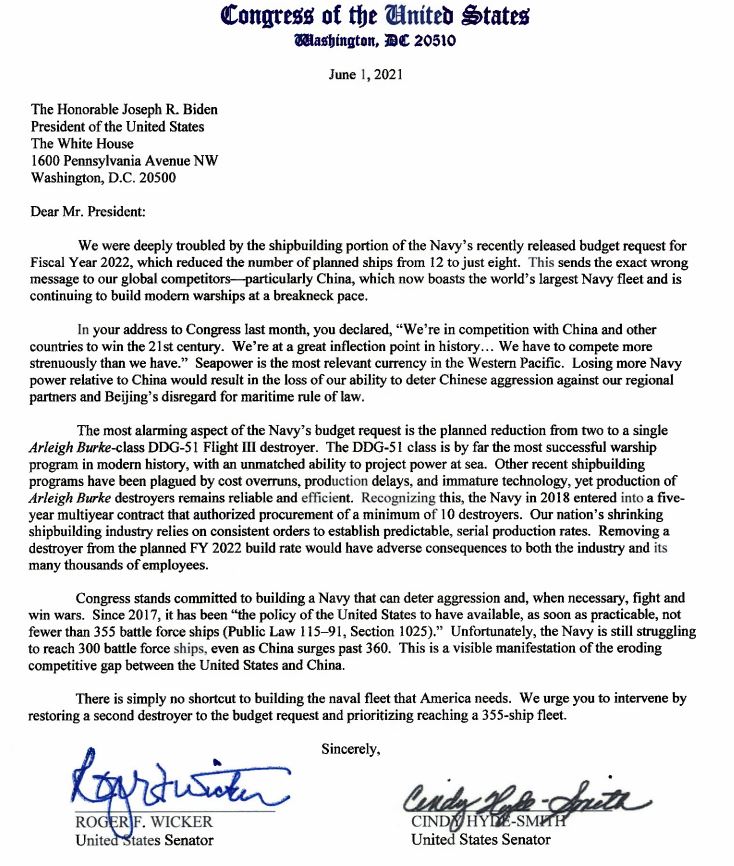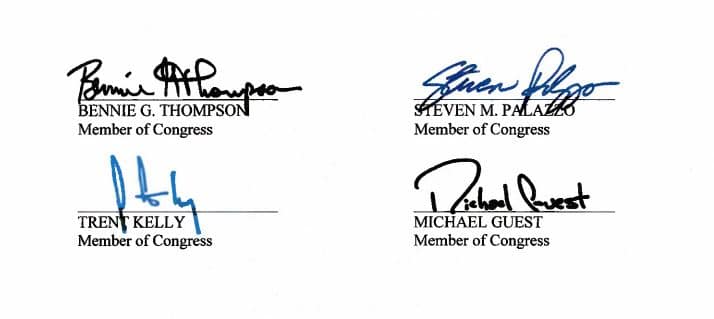 Stay up to date with all of Mississippi's latest news by signing up for our free newsletter here. 
Copyright 2023 SuperTalk Mississippi Media. All rights reserved.