The Mississippi State Department of Health is reporting 589 new cases of COVID-19. 
Today's report — which follows heightened totals on Saturday (1,370) & Sunday (969) — brings the state's total number of cases up to 134,898. With the confirmation of 2 additional deaths, 3,545 Mississippians have now passed away from the virus.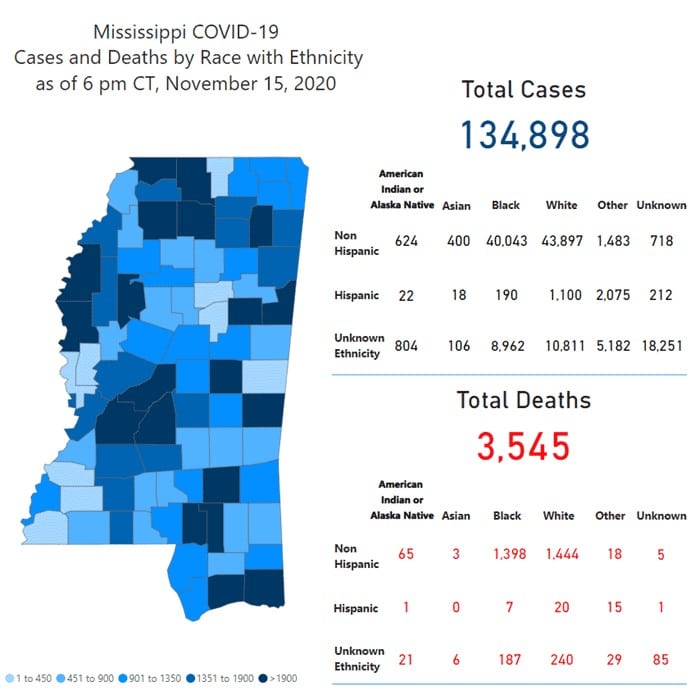 Hospital data has not been updated since Friday as overall hospitalizations approached 700.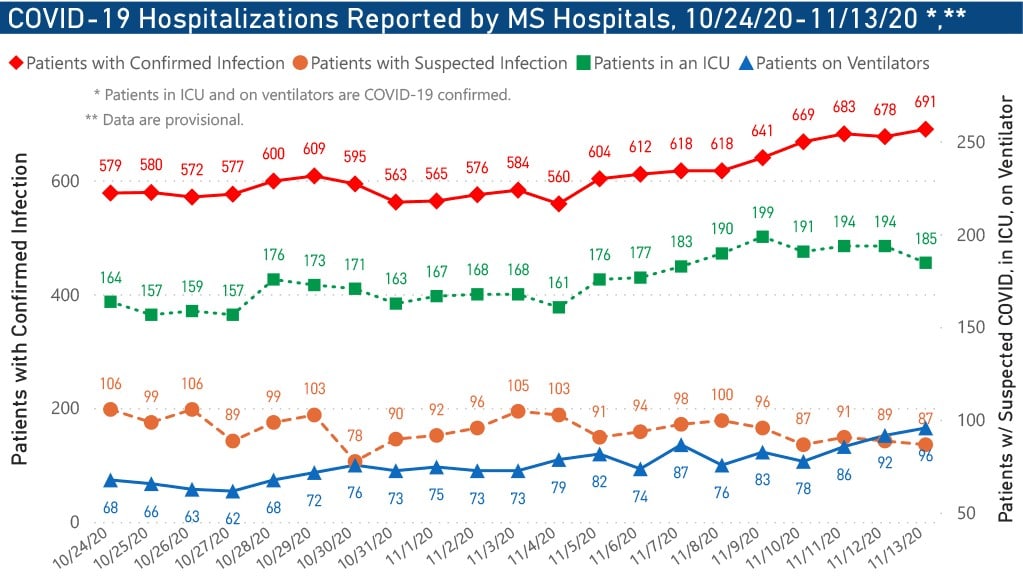 The MSDH now states that an estimated 116,683 Mississippians have recovered from COVID-19. 
The MSDH has announced the following free testing sites:
When: 10 a.m. to 2 p.m., November 17
Where: Rolling Fork Civic Center, 19719 U.S. 61 S, Rolling Fork
When: 3-7 p.m., November 18
Where:  Jackson Revival Center Church – downtown campus, 519 W. Silas Brown St., Jackson
When: 10 a.m. to 2 p.m., November 21
Where: Zion District Building parking lot, 213 Justy St., Winona