The Mississippi State Department of Health is reporting 958 new cases of COVID-19. 
Today's report — the highest increase this week — brings the state's total up to 113,081. With the confirmation of 8 additional death, 3,231 Mississippians have now passed away from the virus.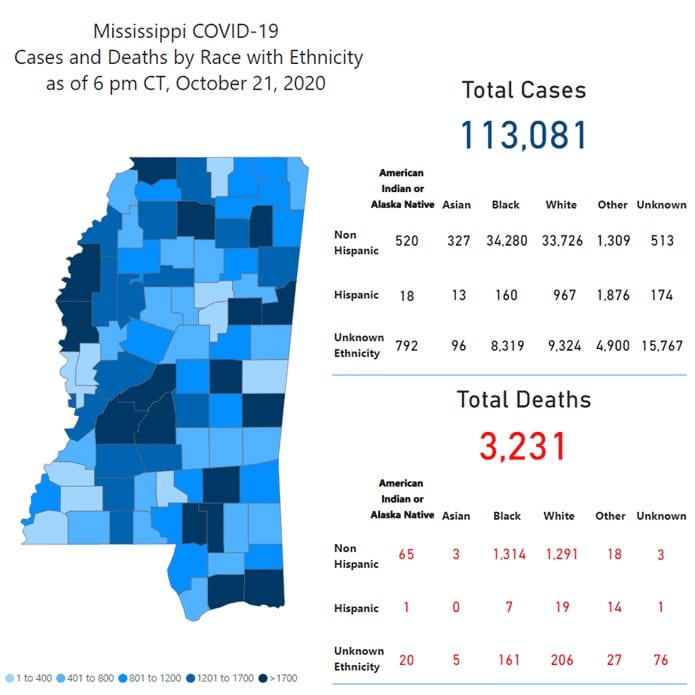 In the latest data from the MSDH, overall hospitalizations saw a sharp increase.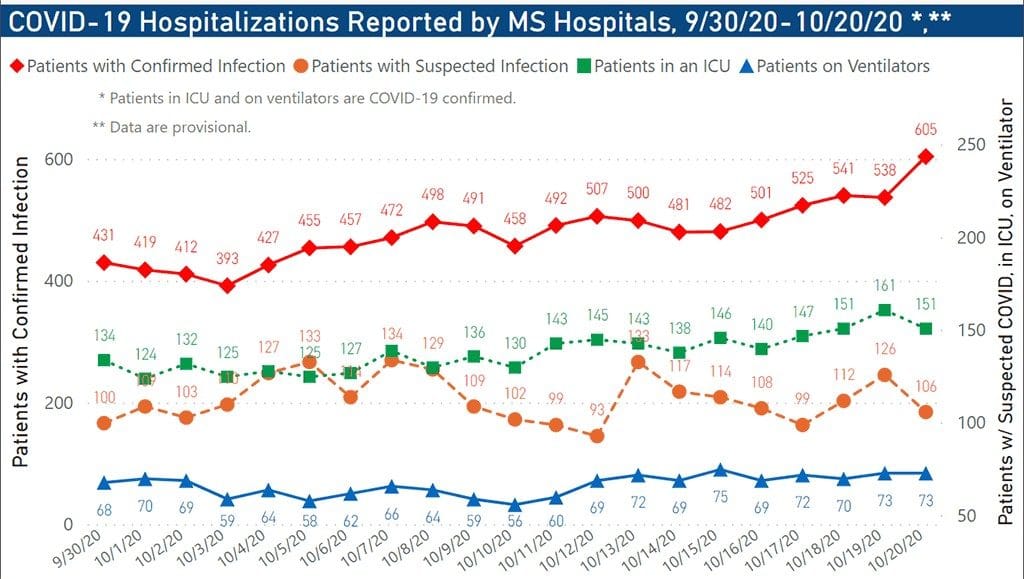 With the rising case numbers and hospitalizations, State Health Officer Dr. Thomas Dobbs issued a grim warning.
"Without a doubt, we're going into a fall surge. It's undeniable. All the indicators are moving in the wrong direction. We're seeing more cases. Our deaths are starting to creep up…and our hospitalizations are increasing pretty rapidly," Dobbs said.
Wednesday, the governor's newest executive order took effect, placing a mask mandate and additional guidelines in nine counties and limiting elective procedures for stressed hospitals statewide.