Photo courtesy of CDC.gov
With the rollout of the COVID-19 vaccine ramping up, the Mississippi State Department of Health wants to hear from you. 
Through the results of a new survey,  health officials are hoping to learn the mindset of Mississippians as the MSDH presses forward with its distribution plan. The survey, which takes around 10 minutes, asks key questions regarding your decision on whether or not you'll take the vaccine and why, in addition to demographic data (age, race, county, etc.) 
The link to the survey can be found in the tweet below. 
The Mississippi State Department of Health wants to gain a better understanding of perceptions of COVID-19 vaccination among Mississippi residents. To help us, we ask that you participate in this 10-minute COVID-19 Vaccination Survey: https://t.co/v3HQnvhbW8.

Thank you! pic.twitter.com/XeO9eWitbJ

— MS Dept of Health (@msdh) January 11, 2021

To date, over 55,000 Mississippians have received at least their first dose of the vaccine. The MSDH is currently operating 18 drive-thru vaccination locations with more expected to launch in the coming days, according to Governor Tate Reeves. Many private clinics have also signed on to assist with the distribution. 
Last week, in addition to healthcare workers, appointments became available to those over the age of 75. Soon, those 65 and older will be eligible along with additional first responders, teachers, childcare workers and corrections officers.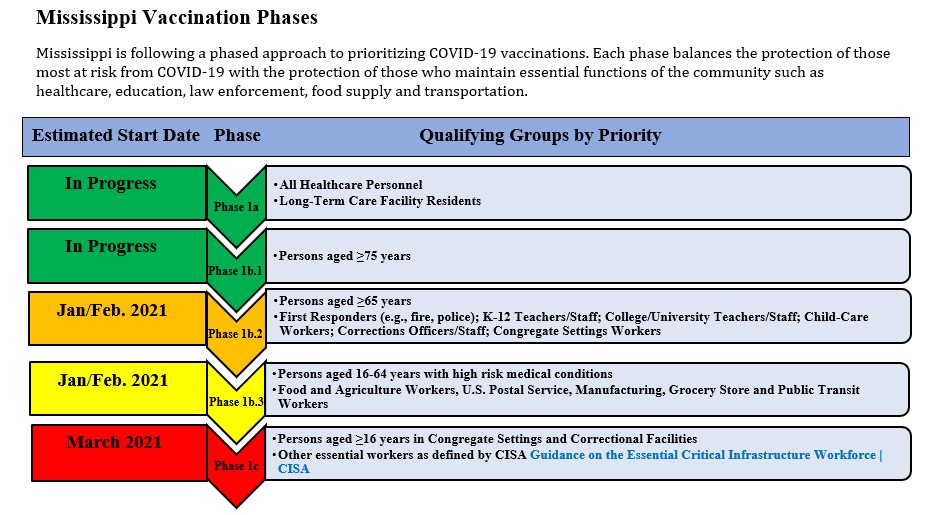 To make an appointment, visit http://covidvaccine.umc.edu or call 877-978-6453. 
Stay up to date with all of Mississippi's latest news by signing up for our free newsletter here. 
Copyright 2023 SuperTalk Mississippi Media. All rights reserved.