The man accused in the shooting death of 59-year-old Randy Benson has been apprehended in a wooded area near the Tombigbee State Park.
According to Lee County Sheriff Jim Johnson, on Saturday, July 24th, around 10 p.m., 911 dispatched deputies to a residence in the Richmond Community regarding a shooting that was in progress. Upon arriving, Deputies cleared the residence and surrounding areas in search of the suspect and found the victim, a 59-year-old white male, with multiple gunshot wounds.
After the area was secured, an investigation into the incident began immediately. The coroner's office was called and pronounced the victim dead at the scene.
While assessing the scene, it appeared that there was some type of altercation inside the residence that led to the shooting and that the shooter fled the area immediately after the incident. After meeting with several witnesses and others in the area the suspect was identified as 54-year-old Bradley Kevin King of Nettleton who was a long-time acquaintance of the victim.
It took several days, but information acquired by investigators led them to the suspect's location. Johnson said John Nathan Collier of Nettleton has been charged with hindering prosecution and accessory after the fact.
In the video below, the Sheriff shares how 54-year-old Bradley King was captured.
Sheriff Johnson thanked the Mississippi Department of Wildlife, Fisheries and Parks and the US Marshals Service for their help in capturing King.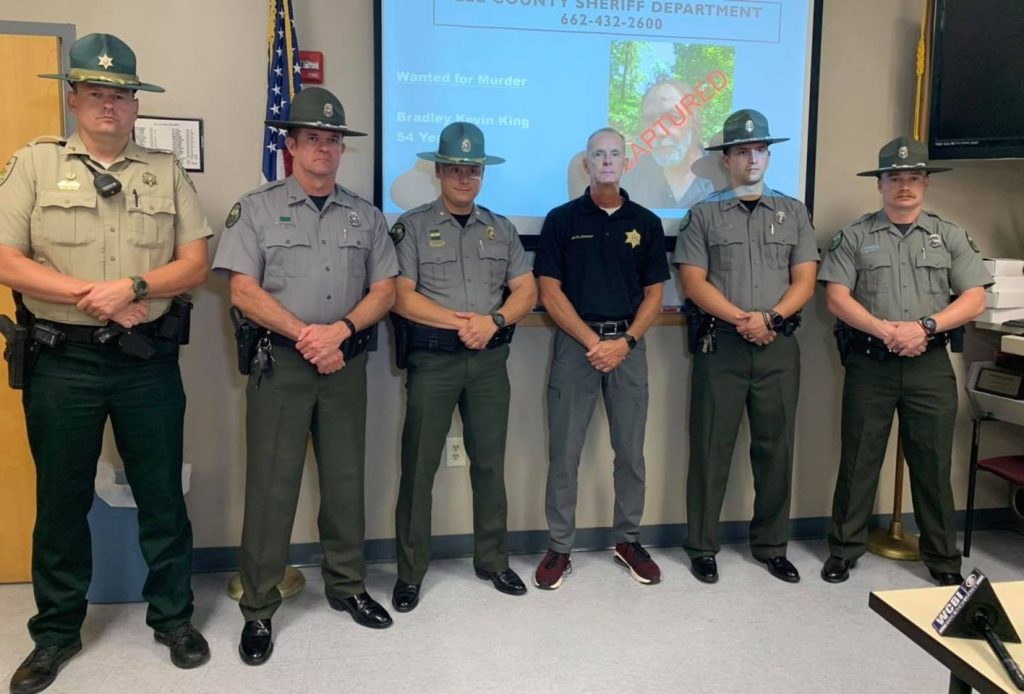 Stay up to date with all of Mississippi's latest news by signing up for our free newsletter here. 
Copyright 2023 SuperTalk Mississippi Media. All rights reserved.