The following is an op-ed by Central District Public Service Commissioner Brent Bailey
---
Natural gas prices have nearly tripled within the past ten months, ranging from a low $2.24/ mmBTU on December 28, 2020, to a high of $6.47/mmBTU on October 6, 2021. However, the price for natural gas has slipped to $5.40/mmBTU as of this writing. The higher domestic prices are being driven by tight global supplies and greater demand around the world. Some of the increased demands are due to economies opening up as the pandemic recedes and factories and consumer spending ramp up. Supplies in the U.S. have been impacted by the February frigid temps and the active hurricane season in the Gulf of Mexico. Supplies in Europe have been diminished by increased use of natural gas for electricity generation and lower imports from Russia.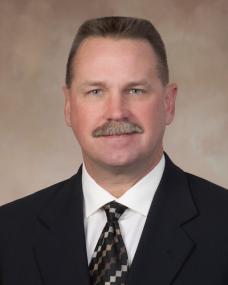 Natural gas prices have a history of volatility. If one looks back, you can find times when prices skyrocketed. Back in midwinter 2014, prices peaked at $6.49/mmBTU. Going back further, one will find the 2008 summer rally to $13.70/mmBTU and December 2005's record high of $15.78/ mmBTU. But these price spikes are usually followed by collapses. Since 2009 with the fracking revolution, natural gas prices have generally lingered well below $4.00/mmBTU and even spending some time below $2.00/mmBTU. But sustained low prices has also caused energy companies to pull back and stop drilling because of the uncertainty of recovering costs. This in turn impacts the U.S.'s ability to quickly increase natural gas reserves in storage.
Natural gas prices in the U.S. are generally insulated from the acute rise in prices in Europe and Asia. The U.S. is a big producer of natural gas and much of the supplies stay in the country. But exports of natural gas continue to grow as new pipelines and liquified natural gas (LNG) export terminals come online.
Natural gas is primarily used for home heating, in industrial manufacturing and for electricity generation. While natural gas use for home heating is seasonal in Mississippi, the utilization of natural gas for electricity generation creates year-round demand. In 2019, Entergy Mississippi generated 49% of the electricity that was delivered to EML's residential, commercial, and industrial customers from natural gas. Mississippi Power Co. burned natural gas to generate 92% of the electricity delivered to customers in 2019. 85.6% of the electricity delivered to Cooperative Energy customers was derived from natural gas fuel in the same time period.  Meanwhile, TVA's energy generation portfolio consists of 26% of natural gas. Low natural gas prices have contributed to low electricity prices in Mississippi.
The effects of higher natural gas prices on consumers' energy bills will likely vary as utilities adjust the energy generation mix and adjustments to rates are considered. Households may or may not have an economic cushion to absorb any fuel cost driven rate impacts. Higher energy prices could also further push inflation rates as business energy costs get passed on to consumers. With wide price swings, there are always winners and losers. The MPSC will continue to evaluate potential impacts to rates and consumers' bills and seek ways to keep energy costs as low as possible.
Stay up to date with all of Mississippi's latest news by signing up for our free newsletter here. 
Copyright 2023 SuperTalk Mississippi Media. All rights reserved.