The Mississippi Museum of Natural Science will be unveiling a new prehistoric exhibit in late May.
Coming to the metro Jackson area will be "Permian Monsters: Life Before the Dinosaurs," a showcasing of the greatest extinction the world has ever seen.
The unique exhibit brings the past back to life with fossilized skeletons and full-size life models of the animals that ruled the world before the age of dinosaurs, such as synapsids, therapsids, and dimetrodons.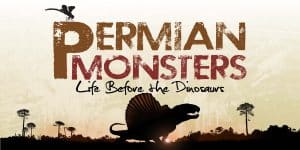 "You're going to see basically all the things that were the ancestors of life as we know it, even the therapsids, which are the earliest ancestors of mammals. It's pretty exciting," Nicole Smith, the museum's event coordinator, said. "Some of it is animatronics. Some of them are actual fossil specimens. Some of it is games for kids to play so they can learn about it."
Permian Monsters will feature a collection of fossils and models from this relatively unknown time period. Attendees will have the chance to view fossilized skeletons and reconstructed models of  creatures that dominated land and sea at the time.
"It's different and it's cool. It's interestingly a time period that is not represented here geologically here in Mississippi," Smith added. "So it's really nice to show a broader scale of connection across the world."
The Permian Period ended with the extinction of 80 percent of all species. Visitors will be informed about how a huge volcanic eruption set off a chain of events that led to the greatest extinction of all time to make way for the dinosaurs to rule the earth.
Permian Monsters will be on display at the museum from May 27 through December 31.
Stay up to date with all of Mississippi's latest news by signing up for our free newsletter here. 
Copyright 2023 SuperTalk Mississippi Media. All rights reserved.