As the state prepares for the arrival of severe weather, the National Weather Service has provided an update on what Mississippians can expect and how to prepare. 
During a Facebook Live session, Logan Poole, a meteorologist with the NWS Jackson, explained that tornadoes are likely across several counties today. He went on to note that the forecasted conditions could support EF-2, EF-3 or even stronger storms. 
Additionally, he warned of other  "destructive threats" such as baseball-sized hail in some areas. Hail this size is large enough to break holes in the windows of your vehicle, your home and cause harm to you if you get struck by it. With strong winds, the risk of flying debris also exists. 
There is also a possibility of flash flooding due to brief heavy downpours.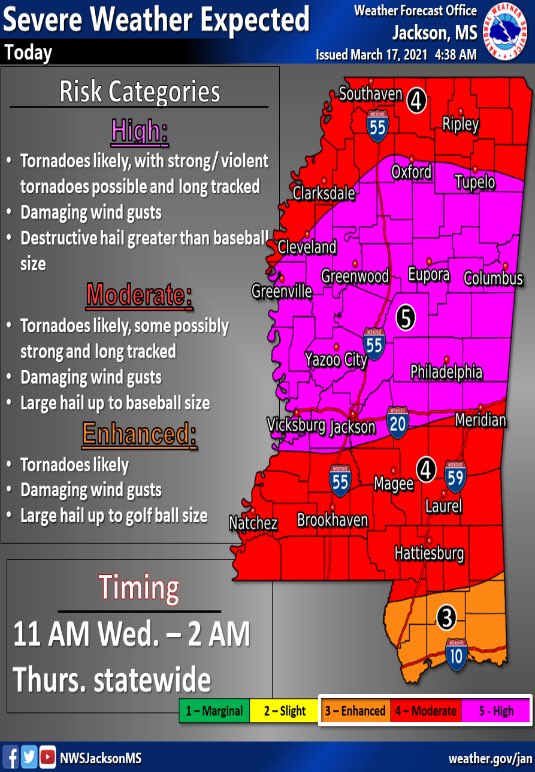 So, what do you need to do? Have a plan to get to the safest place in your home. 
Go to a safe room, basement, or storm cellar. Mobile homes are not safe during a tornado.
If you are in a building with no basement, then get to a small interior room on the lowest level.
Stay away from windows, doors, and outside walls.

 

If you are in a car, don't try to outrun a tornado and do not get under an overpass or bridge. You're safer in a low, flat location.
The Mississippi Emergency Management Agency is urging you to build your emergency kit ahead of time with the following items: 
Make sure you're staying alert today by using the following methods: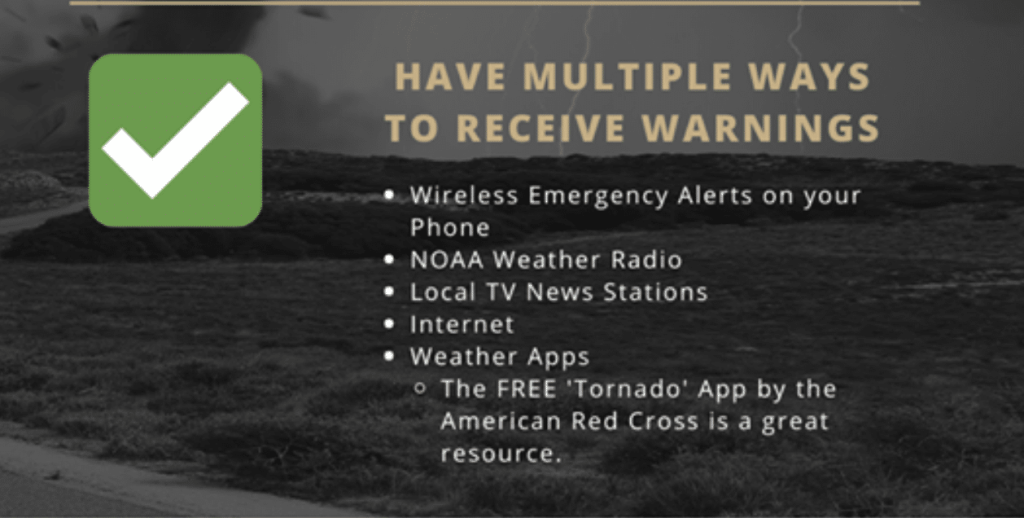 Check out the full update from the NWS below:
Stay up to date with all of Mississippi's latest news by signing up for our free newsletter here. 
Copyright 2023 SuperTalk Mississippi Media. All rights reserved.