The city of Ocean Springs has purchased property on Front Beach for $1.3 million with intentions to turn the land into a stop for those wishing to visit the area's oceanfront and beaches.
According to Mayor Kenny Holloway, plans to acquire the land have been in the making for some time, as the property has been mostly vacant since 2005. After Hurricane Katrina, the property's only operating business—a seafood company—was closed due to damage to the facility.
"It's been vacant since then basically," Holloway explained. "The city has been trying to buy it for a few years now."
This month, the owners of the two acres of beachfront have agreed to sell the land to Ocean Springs, who will partner with the county to raise the needed $13 million in funding for construction costs.
The city, which has agreed to operate the uplands, will be tasked with building a new outdoor pavilion, a food truck corridor, public restrooms, and seating areas for visitors. A marina will be managed by the county and is set to have boat slips, an accessible beachfront, small firepits, and more.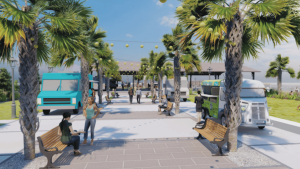 Currently, $2.8 million have been accumulated for the area's development with an added $3 million expected if the city's GOMESA "Restore Act" request is granted.
"We've come a long way in a short time accumulating funds, so I feel pretty confident that we'll get this thing moving," Holloway stated. "I would like to have it completed in the next four years."
Stay up to date with all of Mississippi's latest news by signing up for our free newsletter here. 
Copyright 2023 SuperTalk Mississippi Media. All rights reserved.