Photo courtesy of Ole Miss Athletics
While it wasn't the number he wore during his illustrious career at Ole Miss, Don Kessinger's no. 11, which graced the back of his jersey throughout his 16-year stint in the major leagues, will be retired prior to Ole Miss' series opener with LSU tonight. 
"If there's a number I relate to, it's no. 11," Kessinger noted while also pointing out that, for him, it was never about individual achievements. "I really do mean this, it's far more important what the jersey says on the front of it than what number you've got on the back."
Playing under Coach Tom Swayze, Kessinger arrived in Oxford in 1961 from his hometown of Forrest City, Arkansas and left with several program records that still stand today—a .400 career batting average and a single-season best of .436. His collegiate career ended with an SEC title in 1964 and a trip to Omaha for the College World Series with Kessinger describing their clinching victory over North Carolina in the Regional that year as his best baseball memory during his time in the red and blue. 
"When I visited [Oxford], it was the friendliest place I believe I'd ever been…It was just a good warm feeling and Coach Swayze, honestly, was a great baseball coach. So, I thought it was a great opportunity for me, and turned out it was a good opportunity for me," he said.
An All-American on the diamond, Kessinger's success wasn't limited to just one sport as he earned similar honors on the court by averaging 22.2 points per game and ranking 11th on the Ole Miss Basketball program's all-time scoring list. A quarterback in high school, he had the chance to continue his gridiron career as well but Kessinger had to turn down another legendary Ole Miss figure.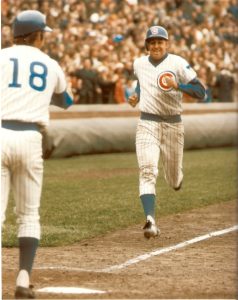 "Coach Vaught asked me a couple of times 'when are you going to come out for that sport where you get under center?' and I said 'coach, you need to take a good look here, I weigh about 150 pounds.'…I had enough going on," he said. 
When it came time to go pro, baseball came calling as Kessinger signed with the Chicago Cubs organization in 1964 and he carried his collegiate success with him to the Windy City. Kessinger became a six-time All-Star and won two Gold Gloves with the Cubs before finishing his career with the Cardinals and as a player-manager with the Chicago White Sox. 
As he became a household name in the pros, Kessinger recalled the surreal experience of being surrounded by legends of the game. 
"The first couple of All-Star games I played in, I'm sitting there looking around and there's Roberto Clemente, Willie Mays, Hank Aaron and I'm thinking 'what am I doing here,'" he recalled. 
After his playing days came to an end, Kessinger returned to his alma mater in 1991 as the head baseball coach, taking over from Jake Gibbs—the only baseball player to have his number retired at Ole Miss. In 1995, Kessinger led the team to its first-ever 40-win season and an NCAA Regional berth for the first time since 1977.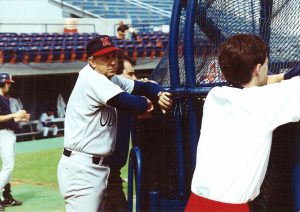 Don was the first in a long line of Kessingers to come through Oxford with his sons Keith and Kevin each suiting up for the Rebels and his grandson, Grae, became an All-American before being selected by the Astros in the 2nd round of the 2019 MLB Draft.
Watch SportsTalk Mississippi's full interview with Kessinger from March 2021 below.