Last week the Mississippi Department of Public Safety released Mississippi's Top 10 Most Wanted.
Public Safety Commissioner Sean Tindell says it didn't take long for five of the suspects to be captured.
Tindell said the first one on the list was Allan Henderson.  "Allan had murdered his girlfriend in Pearl, MS.  Choked her.  Killed her.  Had left the 9-month-old baby with the dead mamma at the daycare and took off.  He was convicted of manslaughter and had gotten out on earned release."
Tindell said while he was on the run, Henderson actually became a pastor.  "A lot of people, when they saw his picture, started calling Crimestoppers.  The Lord might have forgiven him, but he still had a debt to pay to the state of Mississippi."
Tindell said a second suspect was also apprehended.  Kevin Donald Cope, Jr., wanted for rape, was a former teacher who was prosecuted for having sex with a student. He was apprehended after a Clinton police officer recognized him from a traffic stop.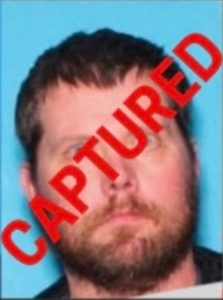 Oscar Christopher McNeil, wanted for Aggravated Assault and Armed Robbery,  Burnell Emile McCann, wanted for Failure to Register as a Sex Offender, and Kevin Donald Cope, Jr., wanted for Child Fondling, have also been captured.
There are 5 remaining on the Most Wanted list:
Harold Lee Higgins – Wanted for Absconding Supervision (Murder).  Last known address:  Ridgeland, MS
Charles Rhodes Chandler – Wanted for Absconding Supervision  (Manslaughter & Robbery) Last known address:  Orlando, FL
Sarah Hope Thorpe – Wanted for Two Counts of Accessory After the Fact for Murder.  Last known address:  Natchez, MS
George Dewitt Robinson, Jr. – Wanted for Sexual Battery.  Last known address:  Lambert, MS
Gary Mitchell – Wanted for 3 charges of Child Fondling.  Last known address: Gloster, MS
Stay up to date with all of Mississippi's latest news by signing up for our free newsletter here. 
Copyright 2023 SuperTalk Mississippi Media. All rights reserved.