Piney Woods Country Life School, one of the nation's oldest independent Black boarding schools, has been listed in the National Register of Historic Places.
The United States Secretary of the Interior approved the addition upon the recommendation of the Mississippi National Register Review Board.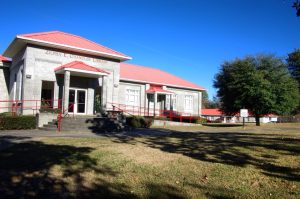 Founded in 1909 by Laurence C. Jones, Piney Woods Country Life School was added to the National Register due to its national significance as a leading institution founded and administered by African Americans. The campus includes a 200-acre organic demonstration farm, a historic original log cabin schoolhouse, and a museum documenting the school's rich history. Jones led the school until his death in 1975.
"As an institution providing empowerment through education for 111 years, we are enormously proud and honored to be listed on the national historic registry," said President Will Crossley. "Since our founding, we have educated students for freedom and equity. The important principles continue to be hallmarks of the work that unfolds on our historic campus today."
"The story of Piney Woods Country Life School is an important chapter in a broader history that the Mississippi Department of Archives and History (MDAH) is working to tell in new and compelling ways," said Director Katie Blount. "Listing the campus on the National Register is the first step toward our ultimate goal of earning designation for Piney Woods as a National Historic Landmark, the highest form of recognition for historic properties."
The National Register of Historic Places was established by Congress in 1966 to help identify and protect historically significant properties. National Register properties enrich our understanding of local, state, and national history by representing significant events and developments, the contributions of notable people, and important types of buildings and architectural styles. National Register listing can also help preserve these important properties through tax benefits, grant assistance, and protection from demolition or development.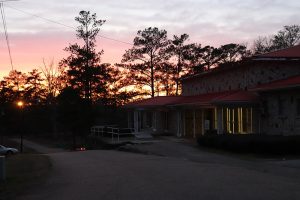 National Register listing does not restrict a private owner's use of the property, unless development of the property involves federal funding, federal rehabilitation tax credits, or participation in some other federal program. There are no requirements for public accessibility, and information about sensitive sites can be restricted from the public.
Stay up to date with all of Mississippi's latest news by signing up for our free newsletter here. 
Copyright 2023 SuperTalk Mississippi Media. All rights reserved.