New details have come to light following the resignation of Mississippi Development Authority Executive Director John Rounsaville. 
In a statement announcing his resignation last week, Rounsaville explained that he was leaving the agency to pursue a new opportunity that would allow him to spend more time with his wife and child. However, a new report from Mississippi Today's Geoff Pender reveals that Rounsaville was the subject of a sexual misconduct investigation.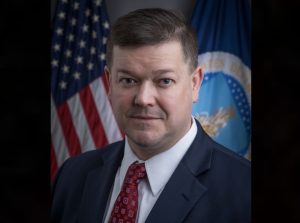 The report details an incident that occurred at a Biloxi bar in July while Rounsaville and three MDA employees were on the Coast for a conference. While an investigation into the matter concluded that no legal action should be pursued, Mississippi Today reports that the State Personnel Board recommended that Rounsaville should resign or be fired. 
Rounsaville told the outlet that he believed voluntarily resigning would spare the agency, his colleagues and family any further embarrassment.
In response to the report, Governor Reeves' office issued the following statement late Tuesday night. 
"MDA Executive Director John Rounsaville's resignation was tendered on August 13th following an investigation into his conduct. He is removed from day-to-day operations of the Agency and on administrative leave until the end of the month. 
The Governor follows state law and State Personnel Board rules which direct that in any matter such as this, an investigation be conducted by a professional, independent third party. If such an investigation is completed and the recommendation calls for the resignation of a public official, the Governor will accept it or he would demand it if necessary. After a thorough review of the facts of this case, he allowed the director to resign. 
For the protection of state employees, the identities of individuals making personnel complaints are known only to the investigators and not to anyone else in the administration or media. State statute prohibits disclosure of personnel records and prevents the Governor and other administrative officials from even discussing the matter. Only the claimant and the respondent have a right to discuss such a matter publicly."
Rounsaville took over the agency on an interim basis following the departure of Glenn McCullough, Jr. in May 2020 and was named the full-time director in January. It was stated Friday that a search for his replacement will begin immediately.
Stay up to date with all of Mississippi's latest news by signing up for our free newsletter here. 
Copyright 2023 SuperTalk Mississippi Media. All rights reserved.