Congressman Steven Palazzo applauded the announcement from National Aeronautics and Space Administration (NASA) Administrator Jim Bridenstine that the agency will continue its practice of testing the Space Launch System (SLS) Core Stage Green Run at the John C. Stennis Space Center in Hancock County.
"For nearly six decades, rocket engine testing has remained in the capable hands of the men and women at Stennis Space Center," said Palazzo. "As NASA's largest rocket engine testing facility, it is imperative that Stennis Space Center continue supporting NASA's mission to launch Americans back into space. I am always proud and overly-impressed with the work being done in Hancock County and know that reliable and safe engines will continue being tested at Stennis for years to come."
"NASA will do a Green Run test for the Space Launch System rocket prior to Artemis 1. This test firing of the engines will ensure the safety of our astronauts and increase the probability of a successful Moon landing in 2024 by helping to discover potential issues earlier rather than later in the process," said NASA Administrator Jim Bridenstine.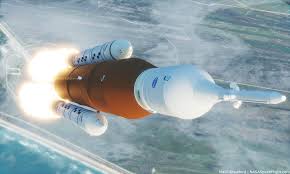 In order to expedite the launch of Artemis 1, the Core Stage Green Run testing of the SLS was potentially going to be bypassed. When these concerns were raised, Congressman Palazzo sent a letter  to Administrator Bridenstine underscoring the importance of the Core Stage Green Run test to continue being performed at Stennis Space Center. 
Congressman Palazzo also called the administrator into his office to discuss the continued role that Stennis Space Center will play in the next era of space exploration. 
Palazzo currently serves on the House Appropriations Commerce, Justice, and Science Subcommittee that provides funding for America's space agency, and was the former Chairman on the Space Subcommittee of the House Science Space and Technology Committee.
Stay up to date with all of Mississippi's latest news by signing up for our free newsletter here. 
Copyright 2023 SuperTalk Mississippi Media. All rights reserved.