Five suspects are still at large following a car chase through DeSoto County that resulted in a deputy being sent to a local hospital.
DeSoto County Chief Deputy Justin Smith released that the pursuit began after an officer attempted to stop a Mercedes for a minor traffic violation on Highway 61 in Walls.
The vehicle, which contained six individuals, then immediately traveled northbound on the highway into Memphis, Tenn.
Smith explained that the suspects also allegedly attempted to hit a deputy located on the shoulder of Goodman Road with the vehicle after the officer deployed Stop Sticks.
The deputy involved received deep lacerations to his hands from the cords of the spike strips, but was not struck by the car in the process.
The pursuit of the vehicle ended around 7:28 p.m. after the suspects were hit by an officer using a pit maneuver and crashed at South Third Street in Memphis.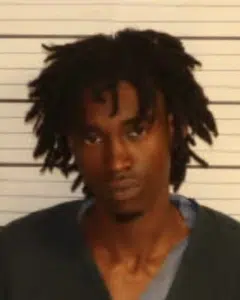 Four suspects then exited the car and pointed guns at the police officers before fleeing into a wooded area nearby.
One deputy who received non-critical injuries was transported to Regional One Hospital and is currently in stable condition.
No additional injuries have been reported at this time. Officers are currently conducting a joint search for five suspects, as one of the men is now in custody.
Shanadrian Lee, 21, was arrested and charged with fugitive from justice without a warrant. Additional charges are expected to come.
Stay up to date with all of Mississippi's latest news by signing up for our free newsletter here. 
Copyright 2023 SuperTalk Mississippi Media. All rights reserved.