It's understandable.  Teachers, students, and parents are a little uneasy as the new school year gets underway.
We know change can be somewhat uncomfortable, but due to COVID-19, everything around us has shifted dramatically – especially in the classroom. From in-person to distance learning, families and educators alike are having to adjust, and Lt. Governor Delbert Hosemann says he is very concerned about those who may get left behind.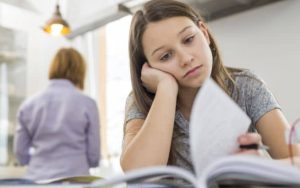 "We have children that are not going back to school and haven't registered for distance learning," said Hosemann. "I can't tell you how much I worry about this."
Hosemann said he participated in a conference with a number of school principals and teachers from Pascagoula to Corinth. "I had a third-grade teacher, simply break down in tears – just sobbing about the fact that she had fifteen people in front of her and thirty on Zoom.  She didn't know how they were going to pass the third-grade reading gate."
Hosemann noted the teacher had a 100% pass rate every year prior.  Hosemann said, "She is a very dedicated teacher but she's just at her wits end on how she's going to manage this."
"This distance learning that we have just created out of broadcloth in a matter of weeks, I mean, it does not meet all of the requirements for certain things to make sure kids are getting educated," said Hosemann.
Hosemann said, "We're not finding all of the kids coming back, or even registering, so I'm paying really close attention to that.  Our parents, teachers, and schools are working hard on this, but we don't want a gap year."
With fewer students in the classroom, schools also stand the chance of falling behind in funding.  Hosemann said, "Schools are paid on the average daily attendance, so however many kids you have is how much you get out of the formula."
Hosemann added that some students may be homeschooled.  "Some people have some very legitimate concerns about the health and safety of their children going to school.  But, if they do so, we have to make sure they are really up-to-speed and keeping up."
Hosemann said, "I'm very worried that we have some gap percentage here, and that is being reinforced by the superintendents and teachers.  They have kids that they can't really account for yet.  That may reduce some as we get closer to the start of school, but there are obvious issues with distance learning.  It is not the answer – it is a stop-gap until we can get back in school."