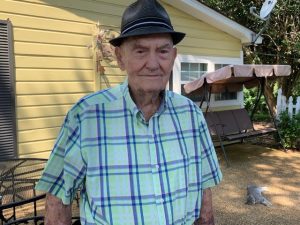 Congressman Trent Kelly's recent newsletter put the spotlight on Andrew Carter who celebrated a major milestone this year. The Tippah County native celebrated his 100th birthday!
Carter enjoys daily trips to his favorite coffee shop in Ripley to visit with friends. When he is not mowing the lawn or working out on his exercise equipment, he is always ready to sit back and tell great stories about growing up in rural Mississippi and his best story of all – serving in World War II.
When Mr. Carter was a teenager, he endured a traumatic accident that would prevent him from enlisting in the U.S. Armed Forces in the early years of World War II. The will to serve his country was great, so he tried once more. Mr. Carter was inducted into the U.S. Navy on May 17, 1944.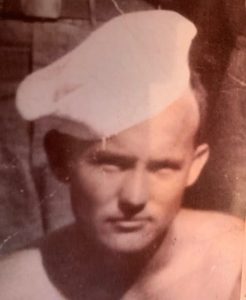 Most of his stories about the war are about his experiences aboard the SS Felipe De Nerve; a French liner used to transport troops and supplies during some of the heaviest fighting. Mr. Carter experienced great trials and tests of faith during World War II, but he managed to survive and return home to his family.
In December 1946, Mr. Carter married Naomi Street, and the couple had six children together.
Congressman Kelly said, "We are thankful for Mr. Carter's service and wish him many more years of good health and happiness."