In observance of Martin Luther King Jr. Day, admission to the Mississippi Civil Rights Museum and Museum of Mississippi History will be free on Monday, January 17.
Dr. Martin Luther King Jr.'s involvement in Mississippi included walking in Medgar Evers' funeral procession in 1963, visiting Greenwood in support of the Mississippi Freedom Summer in 1964, as well as testifying in support of the Mississippi Freedom Democratic Party during the 1964 Democratic National Convention.
"I have a dream that one day even the state of Mississippi, a desert state, sweltering with the heat of injustice and oppression, will be transformed into an oasis of freedom and justice," King said in his famous "I Have a Dream" speech. "Let freedom ring from every hill and every molehill of Mississippi. From every mountainside, let freedom ring."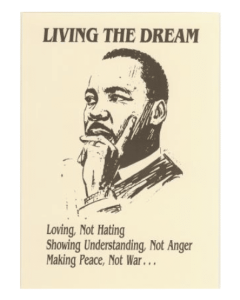 Sponsored by FedEx, the museums will be open on Monday from 9 a.m. to 5 p.m. Then beginning at 6 p.m., the annual MLK Night of Culture program will kick off in the Craig H. Neilsen Auditorium of the Two Mississippi Museums. This year's theme, "Those Who Stayed," is inspired by stories of individuals who remained in Mississippi during the Great Migration, the movement of six million African Americans out of the South to Northern, Midwestern, and Western states between 1916 and 1970.
Admission is also free on Sunday, January 16, as per usual. Face masks and social distancing are required for both days.
Stay up to date with all of Mississippi's latest news by signing up for our free newsletter here. 
Copyright 2023 SuperTalk Mississippi Media. All rights reserved.