As costs pile up for Mississippi's farmers amid the ongoing historic flooding across the state, the U.S. Department of Agriculture has approved a form of federal assistance.
Following a disaster request made by the Executive Director of the Mississippi Farm Service Agency in July, the USDA has designated 45 counties as primary natural disaster areas.
In a letter to Governor Bryant, USDA Secretary Sonny Perdue said that these counties are now eligible for FSA emergency loans. These loans will be made available to farmers as they deal with the loss of crops, land, equipment and much more.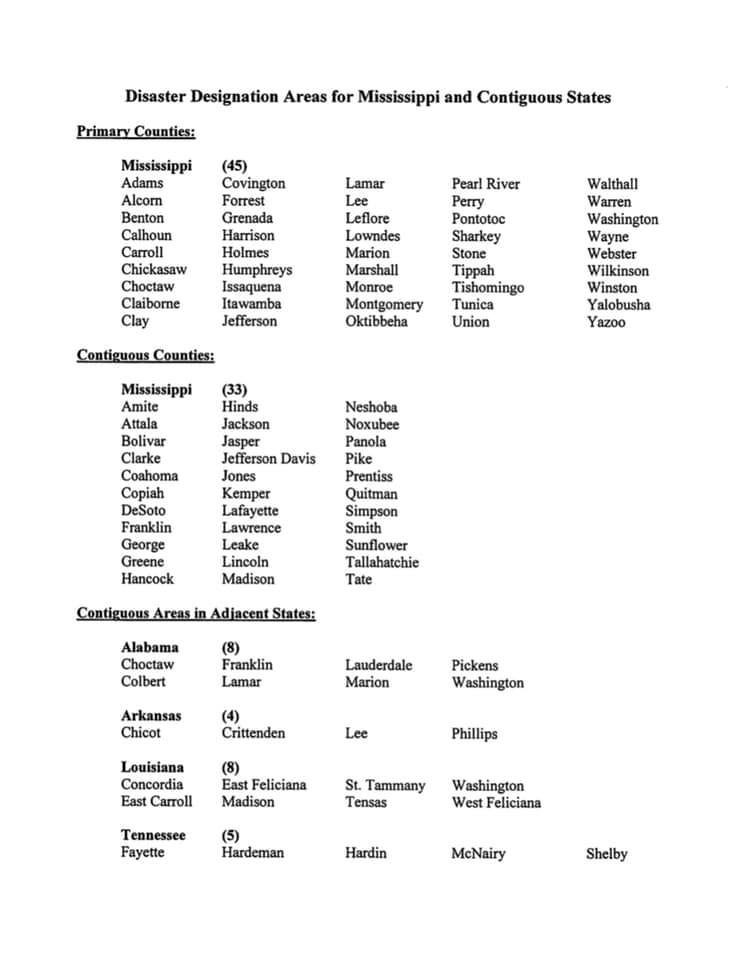 Farmers in these counties have 8 months to apply for the emergency loans. Over 500,000 acres in the Mississippi Delta have been flooded, over 200,000 of which are agricultural lands. 
The full letter sent by Sec. Perdue can be read below.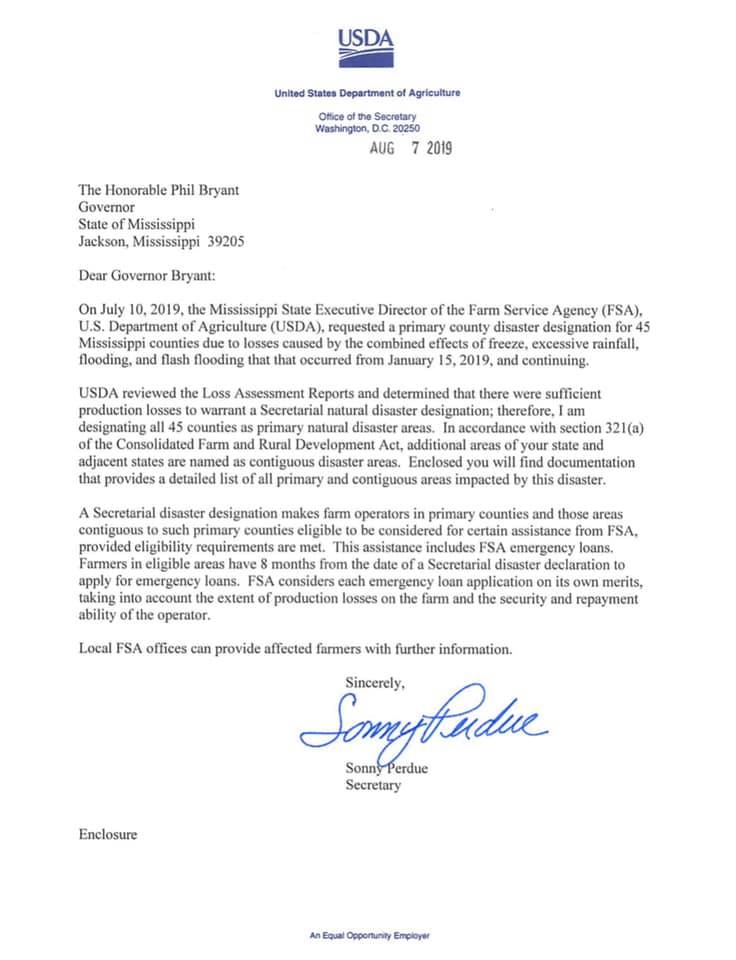 FEMA has also granted disaster relief to over 30 counties in Mississippi. The state is awaiting a response to a federal fisheries disaster request made by Governor Bryant as much of the marine life on the Coast has been decimated following the introduction of freshwater into the Mississippi Sound.
Related: Marine concerns prompt federal fisheries disaster request