Southern Miss Professor Dr. Monty Graham recently testified before the U.S. Senate Subcommittee on Science, Oceans, Fisheries, and Weather. During the meeting, Graham who serves as the Associate Vice President for Research, Coastal Operations at USM, testified on the topic of America's waterfronts.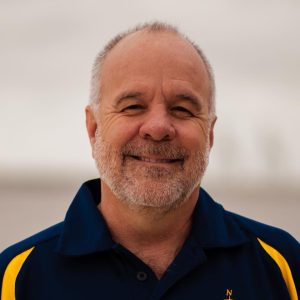 "Mississippi's working coast has a rich history tied to the sea. It is our blue economy," Graham told the committee. "Harvests for shrimp, oysters and numerous species of fish abound from what has been coined the 'Fisheries Fertile Crescent' because of the nutrient-rich waters fed by many rivers."
U.S. Senator Cory Gardner (R-Colo.), chairman of the subcommittee, convened the hearing titled, "America's Waterfronts: Addressing Economic, Recreational, and Environmental Challenges," which focused on the current state of the country's working waterfronts. The hearing addressed how to balance stakeholder needs and maximize the benefits of water and coastal resources. Witnesses also discussed the current challenges, highlighted management and development successes, and provided suggestions on how waterfronts could be further improved.
"Mississippi is at the critical point of making large decisions that will move the coastal working waterfront away from a disaster-based economy to a resilience-based economy through workforce and economic diversification," said Graham.
According to Graham, the U.S. is building a new blue economy to diversify the traditional economy founded on shipbuilding, fishing, and tourism.
"This economy will build on new emerging technology fields around unmanned maritime systems. It creates opportunities for high-paying jobs in science, technology, engineering, and math, such as robotics engineering and machine-learning computer skills," said Graham. "It provides new opportunities for Mississippi's best and brightest students to stay on the coast. In short, it builds resilience."
U.S. Sen. Roger Wicker (R-Miss.), who serves as chairman of the Senate Committee on Commerce, Science, and Transportation, invited Graham to testify at the hearing. U.S. Senators Gardner and Tammy Baldwin (D-Wis.) presided over the hearing.
Other witnesses included Lynn Clark, Executive Director, HARP Authority, HARP Foundation; Mike Friis, Executive Committee Member, National Working Waterfront Network; and Eric Genrich, Mayor of Green Bay, Wisconsin.
"Having Dr. Graham called before the U.S. Senate to testify on the subject of coastal resiliency is a testament that we are doing it right in Mississippi," said Dr. Gordon Cannon, USM Vice President for Research.
In addition to presenting prepared remarks, witnesses were asked to comment on a variety of questions related to working waterfronts and waterfront communities, including inquiries related to resiliency, policy and what members of Congress could do to support waterfront-related efforts.
"Resiliency planning in advance of a major disaster is the key to quicker recovery, but we should measure success on the true definition of resiliency, which is not to simply bounce back but to bounce forward," said Graham. "The committee's work through the working waterfronts legislation will have a substantial influence on how the Mississippi coast continues to bounce forward."