On May 6, 1991, Frederick Bell went on a murder rampage, shooting a Grenada County man nine times before traveling north and shooting a Memphis, Tenn. man 17 times.
Shortly thereafter, Frederick Bell was convicted in the Circuit Court of Grenada County and sentenced to death for the murder of Bert Bell – no relation. However, in 2015, the Mississippi Supreme Court declared Frederick to be mentally disabled and resentenced him to life in prison without parole.
Then in July 2022, Gene Bell, the brother of Bert, and his wife traveled to Jackson to meet with the Mississippi Parole Board. According to Gene, the meeting went as planned and the couple walked away assured that parole would not be an option for Bert's killer.
"Moving forward from [that meeting], we were told some things and we were assured that they had no intentions of paroling him," Gene explained, adding that Chairman Jeffrey Belk, Jim Cooper, and Marlow Stewart were the three parole board members in attendance that day.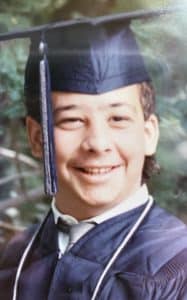 Less than two months later, Gene received a letter in the mail. The Mississippi Parole Board had decided to grant Frederick Bell parole 31 years after the murders, claiming that he "has been rehabilitated."
"On August 29, I received the gut-wrenching letter from the parole board that tells me that they have decided to grant this offender parole," Gene said. "Now, let me remind you. My brother was never able to receive an appeal. He was never able to appeal his life the nine times he was shot."
If the parole board remains firm in its decision, Frederick Bell, who is now 50 years old, will be a free man come Monday, September 26, a thought that has some elected officials up in arms.
"We've seen too many horrific crimes committed by individuals who should have been behind bars," Mississippi Secretary of State Michael Watson wrote on Twitter. "I spoke with Bert Bell's family this morning and agree his killer should not be paroled."
The parole board has also received letters from groups of lawmakers, the Mississippi Association of Chiefs of Police, as well as the Mississippi Sheriffs' Association urging members to reverse the decision.
As for whether or not the Mississippi Parole Board is considering a reversal is unknown at this time. Chairman Belk did not respond to a request for comment.
What exactly happened on May 6, 1991?  
May 6, 1991, began as a normal day of work for Bert Bell.
The 21-year-old showed up on time at Sparks Stop-and-Go, the local convenient store he managed in Grenada County. Per usual, Frederick Bell, Anthony Joe Doss, Robert Kennedy James, and Frank Coffey made their way into the store and purchased beer and potato chips.
"These people were part of the everyday routine, coming into the convenient store that my brother was running at the time," Gene said.
According to court records, the four individuals exited the store and sat at a nearby picnic table. Already planning to go to Memphis, Frederick Bell told the group that he was going to rob the store before getting on the road. At this point, James and Coffey wanted nothing to do with the situation and left.
Minutes later, James and Coffey heard screaming accompanied by gunshots coming from the direction of the store. When Frederick and Doss caught up with James and Coffey, they showed them the money, a .38 caliber pistol, and a box of ammunition that was stolen from Sparks Stop-and-Go.
Frederick, who admitted to the others that he was the one who shot Bert, quickly became worried that James would snitch. Frederick proceeded to threaten to kill James, with Coffey and Doss having to step in to prevent this.
An individual by the name of Bernard Gladney then drove Frederick, Doss, and Coffey to Memphis. On the way, Frederick reiterated his desire to kill James. Upon arriving in Memphis, Frederick shot and killed another store clerk before ending up at the home where he was eventually apprehended.
Hear more from the family of Bert Bell
With his brother's killer set to be a free man in the coming days, Gene Bell made an appearance on Friday morning's episode of The Gallo Show. The entire interview can be watched below.
Stay up to date with all of Mississippi's latest news by signing up for our free newsletter here. 
Copyright 2023 SuperTalk Mississippi Media. All rights reserved.