Progress has been made in Jackson's water crisis as an emergency water pump has been successfully installed at the O.B. Curtis water treatment plant.
According to the Mississippi Emergency Management Agency (MEMA), the pump's installation aims to bring a temporary solution to the city's problem.
The emergency rental pump has been installed today at Jackson's O.B. Curtis water treatment plant. This is the first step of many and we will continue to work with our partners until the job is done. For more information go to https://t.co/qFPsHqad8k pic.twitter.com/u58WxU6DHr

— msema (@MSEMA) August 31, 2022
Governor Tate Reeves announced the plans to install the pump on Tuesday, saying that it will be able to pump at least four million gallons of water per day.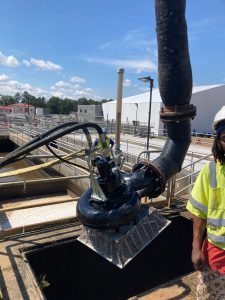 "This is not a situation that is going to be solved immediately and it's not going to be solved overnight, but we are going to make decisions to make incremental progress as we navigate through this," Reeves explained.
Despite efforts to bring the water treatment plant to working conditions again, issues with the water's chemistry persisted throughout Wednesday as the rental pump was installed. During a press conference later that day, it was released that the overall water pressure had dropped to 40 PSI, leaving residents across Jackson with little to no water altogether.
Now, the plant is operating to bring the water pressure up to 87 PSI to bring the city's surface system to a proper level.
Stay up to date with all of Mississippi's latest news by signing up for our free newsletter here. 
Copyright 2023 SuperTalk Mississippi Media. All rights reserved.