Past fans of one of the most legendary rock radio stations in Mississippi are invited to grab their WZZQ memorabilia and join the original staff this Saturday, August 13 at Duling Hall.
WZZQ, which was first titled WJDX-FM, was housed in a room at the WLBT office building on Jefferson Street in Jackson from 1968 to 1981. During those years, ZZQ played hits from numerous genres of music including jazz, rock, country, and more, granting the station a "play anything" reputation across the state.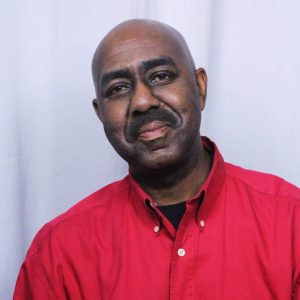 Perez, an original WZZQ announcer and current producer of SuperTalk's The Gallo Show, first began at the station in 1971, later working overnights from 1976 to 1981.
According to Perez, one of his favorite memories as a ZZQ DJ is the night he spent solely playing songs with a "Bo Diddley beat" for an hour straight.
"People would go 'No, wait a minute! There's a song on this album, get that!'" Perez explained. "I'm sure it was driving people nuts who weren't into it, but the people who were into it, they were having a great time."
Now, all former listeners of the station are asked to bring any stickers, flyers, photos, and stories similar to Perez's to Saturday's "WZZQ Listener Event." The sponsors of the event, Cue Burn Films, LLC, will then scan all items connected to ZZQ's history for footage in the station's video documentary. All items will be returned to their owner after being scanned.
The free event will feature several of the individuals who brought the station to greatness across the state at a live panel discussion. Those speaking at the discussion will be Perez, Bill Ellison, Bruce Owen, Lamar Evans, and Sam Adcock with Mississippi restauranteur, chef, columnist, and author Robert St. John acting as moderator.
Doors will open at 10:00 a.m. with the panel set to take place from noon to 2:00 p.m. Fans are also encouraged to stay for the following hour to share stories with the ZZQ staff and documentary crew.
Although the event is free to the public, those wishing to attend are asked to reserve tickets ahead of time due to limited seating at the venue. If you are interested in contributing to the documentary but are unable to attend the listener's event, email director Ann Ford at zzqdoc@gmail.com.
Stay up to date with all of Mississippi's latest news by signing up for our free newsletter here. 
Copyright 2023 SuperTalk Mississippi Media. All rights reserved.