… and then there were 147.
The Mississippi State flag commission has narrowed down their choices to 147 after almost 3,000 submissions were sent in.
RELATED: State flag commission holds first meeting 
The commission includes Reuben Anderson, Cyrus Ben, Sherri Carr Bevis, Frank Bordeaux, Betsey Hamilton, T.J. Taylor, J. Mack Varner, Mary Graham, and Robyn Tannehill.
Members of the commission will rank their top ten choices and at the next meeting, on August 14th, will select the top five for "final consideration."
Those five will then be placed on the Mississippi Department of Archives and History website for the public to view.
Click here to see the top 147 designs.
UPDATE: 
It was rather quick for people to notice the Hospitality Flag, which was once named the Stennis Flag, was not picked by any commissioner to advance to the next level of voting. Instead, a flag that looked very similar but had a mosquito on in the middle was chosen.
This turned out to be a mistake on a commissioner's behalf, here's the statement on behalf of the Commission regarding this issue:  "The mosquito flag advanced to Round Two due to a typo in a list of flag numbers submitted by one commissioner. That commissioner has requested that the flag be removed from the Round Two gallery, and MDAH staff has complied."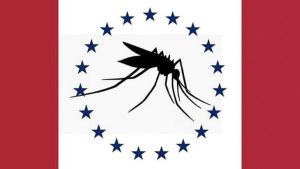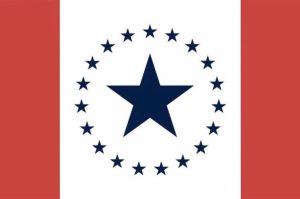 Stay up to date with all of Mississippi's latest news by signing up for our free newsletter here. 
Copyright 2023 SuperTalk Mississippi Media. All rights reserved.