The Mississippi State Department of Health is reporting a 3-day total of 316 new COVID-19 cases. 
The latest report—which spans May 14-16—brings the state's total number of cases up to 315,026. With the confirmation of 3 additional deaths, 7,257 Mississippians have passed away from the virus. 
Entering the week, overall hospitalizations are on a downward trend.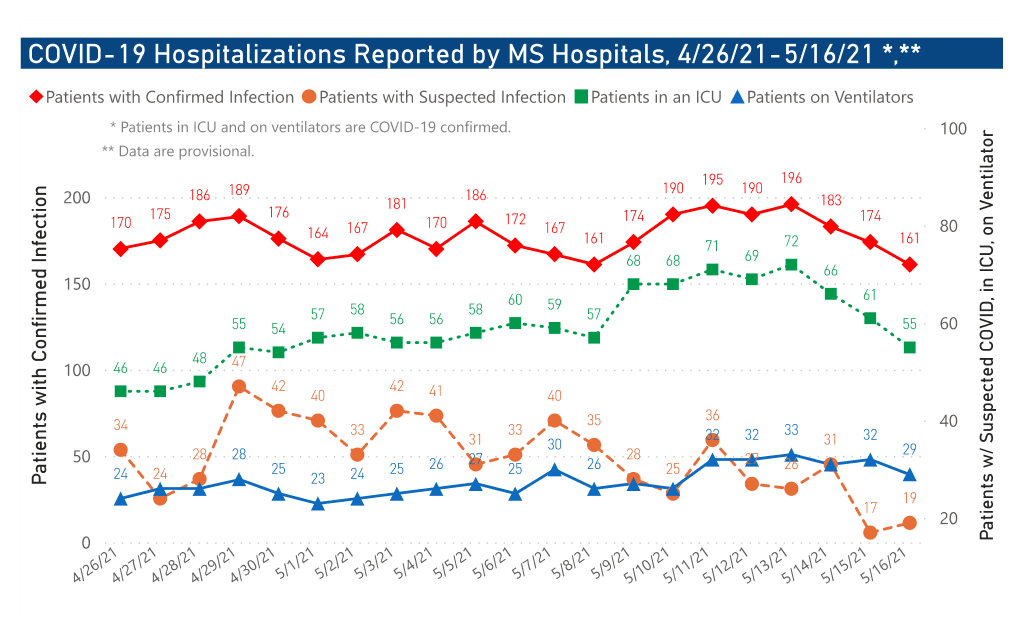 Last week, the CDC updated its guidelines to state that fully-vaccinated individuals do not need to wear a mask in most settings. In Mississippi, 855,595 are fully-vaccinated. 
Additionally, the Pfizer vaccine is now available to children between the age of 12-15. With thousands of appointment available, schedule yours at covidvaccine.umc.edu.