State Senator and former U.S. Senate candidate Chris McDaniel has thrown his support behind Tate Reeves ahead of the upcoming runoff election in the Republican Gubernatorial primary. Reeves faces former Chief Justice Bill Waller Jr. in the runoff on the 27th. 
McDaniel announced his endorsement in a lengthy Facebook post, which he began by saying that while he and Reeves don't always get along, "the race for Governor isn't about personalities; it's about policy."
The Senator from Jones County sides with Reeves on opposing a raise in the state's gas tax to support infrastructure improvements and the expansion of Medicaid, both of which are issues that Waller has supported during his campaign. 
McDaniel also joined Reeves at a campaign stop in Jones County today, and the video can be seen below. 
The conservative cause in Mississippi matters. We cannot cave to the Democrats on Obamacare and taxes. Thank you, @senatormcdaniel, for joining me at Morgan Brothers Mill in Laurel today. And thank you for your support in my run for governor! pic.twitter.com/xCCJEx5SHB

— Tate Reeves (@tatereeves) August 15, 2019
During the primary election, Reeves received 182,979 votes (49%) to Waller's 124,707 (33%). Former state Rep. Robert Foster's 66,441 votes were good for 18% of the vote.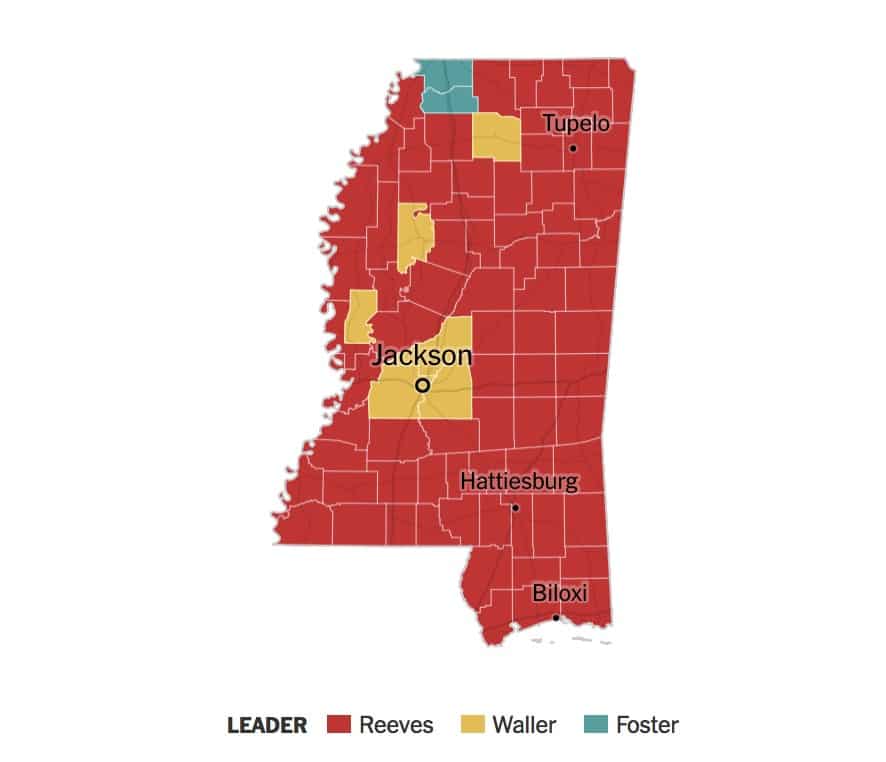 After initially holding out on endorsing a candidate in the runoff, Foster announced yesterday that he is backing Waller. 
Stay up to date with all of Mississippi's latest news by signing up for our free newsletter here. 
Copyright 2023 SuperTalk Mississippi Media. All rights reserved.