FOR IMMEDIATE RELEASE 
Wednesday, February 23, 2022 
Contact:  Alex Paton, Content Director, SuperTalk MS Media 
alex@supertalk.fm / (662) 401-0187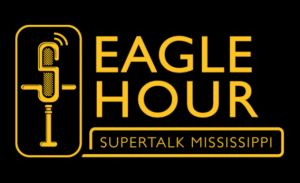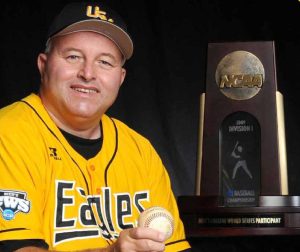 SuperTalk Eagle Hour & USM Community Raise $31.5K for former USM Coach's Medical Expenses
A year and a half ago former University of Southern Mississippi baseball coach Corky Palmer suffered a debilitating stroke leaving him with continuing medical expenses and healthcare costs. In an effort to help Coach Palmer and his family, the SuperTalk Eagle Hour teamed up with Melissa Saucier of Mississippi Made & More and Keithco Inc. to raise money and awareness for Coach Palmer's needs. Last night before the USM South Alabama baseball game the USM community came together and presented a check for $31,500 to the family of coach Palmer.
"Coach Palmer has been a staple in the USM and SuperTalk Eagle Hour family for many years," said Bob Ghetti, SuperTalk General Manager of WFMM/WLAU & Host of the Eagle Hour. "We are honored to help Coach Palmer and his family with these expenses and have consistently been blown away by the response and outpouring of love from the entire community."
 As part of the fundraiser, various items were made including a piece of stained glass art made by Barbara Taylor Gandy honoring Coach Palmer. The fundraiser was promoted across the community at various locations, online, at the weekend baseball games at Pete Taylor Park, on the SuperTalk Eagle hour, and on social media generated by Melissa Saucier. 
 Donations for Coach Palmer's medical expenses are still being taken at The First Bank in Hattiesburg.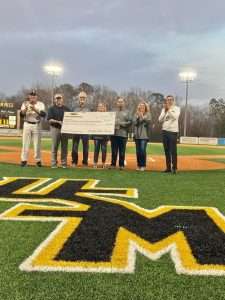 About SuperTalk Mississippi Media 
With four statewide radio networks, 12 talk radio stations, 16 music stations, SuperTalk TV, over 45 news affiliates, and a trailblazing digital marketing division in STMM Digital, SuperTalk Mississippi Media covers every inch of the state. SuperTalk Mississippi Network delivers simulcast programming to 12 stations that cover all 82 counties in the state and explores many issues from social, political, and sports news across Mississippi and the nation and includes shows such as The Gallo Radio Show, MidDays with Gerard Gibert, SportsTalk Mississippi, and Good Things with Rebecca Turner. For more information, visit www.supertalk.fm. 
Stay up to date with all of Mississippi's latest news by signing up for our free newsletter here. 
Copyright 2023 SuperTalk Mississippi Media. All rights reserved.